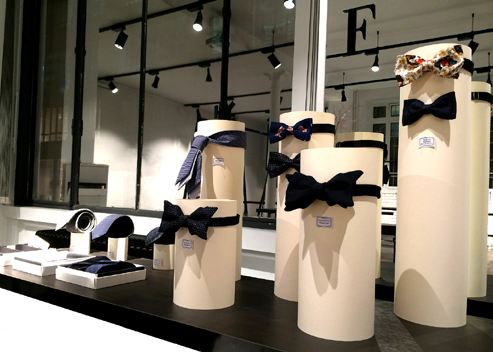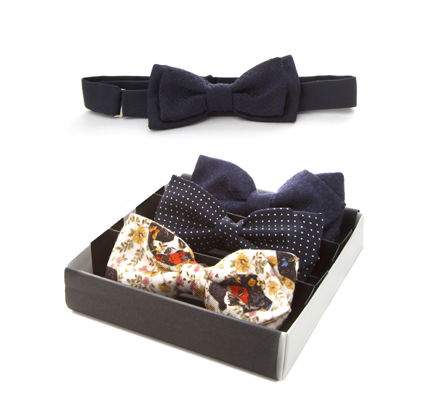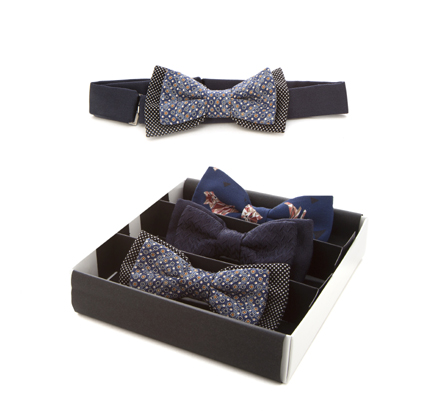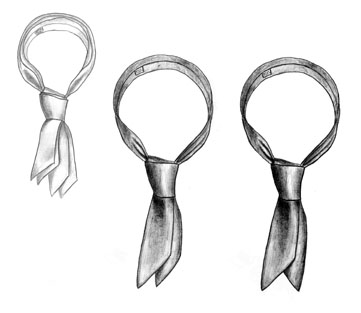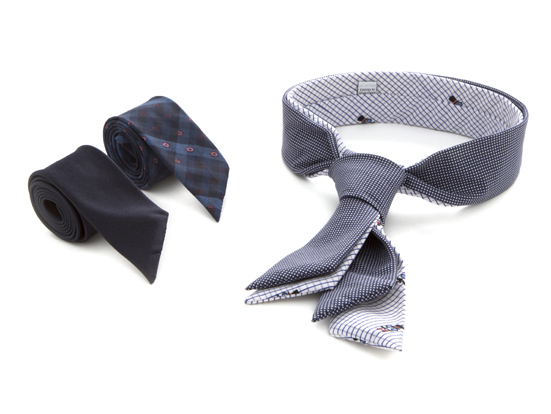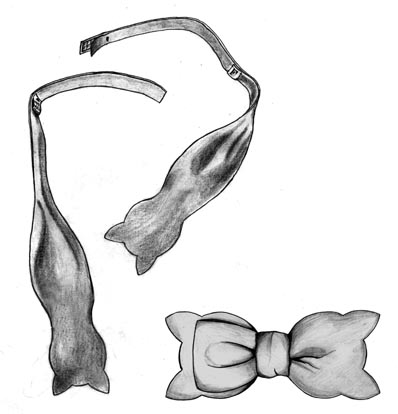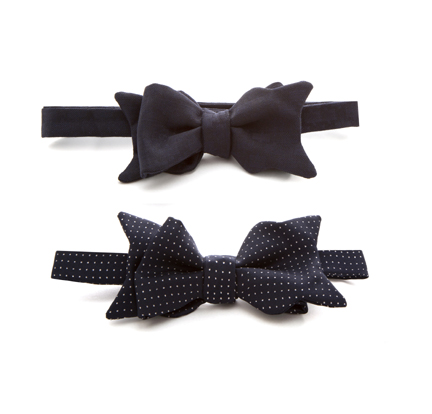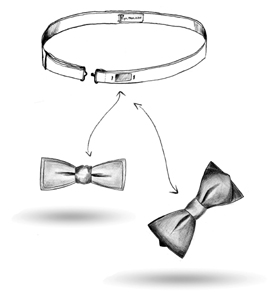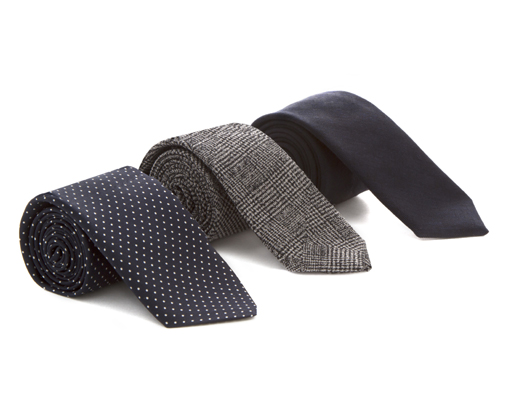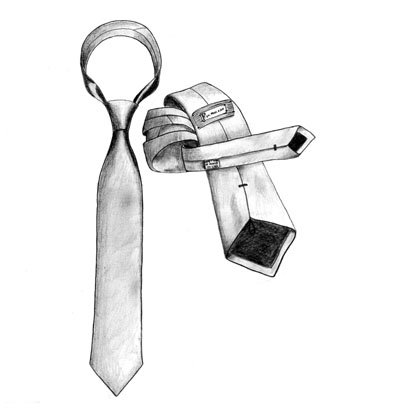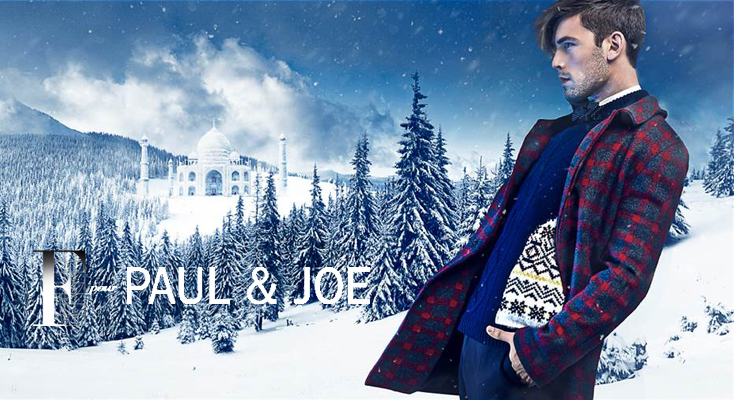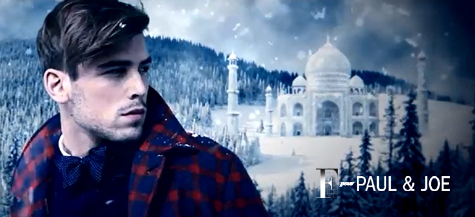 Exclusive revolutionary patented magnet fastening system allows an instant fit for all neck sizes.
This bow tie is delivered tied.
If worn untied the pattern representing the cats head is visible.
Revolutionary ready-tied bow ties clip onto a magnetically adjustable neckband in satin fabric.
Presented in a triple box set containing one neckband and 2 bow ties, one diamond and the other rectangular.
The slim & short ties are specially designed & conceived to be worn one or two at the same time to offer a more contemporary look. Presented in a twin box set, the first tie has a symmetric pattern, the second, an asymmetric one.
The ultimate classic tie to befit all occasions expressing "hand made in Paris" perfection.
The 4 faceted pocket square allows you to easily alter your breast pocket look. Specially designed to fit most Paul & Joe jackets.
Discover the video clip of the new
PAUL & JOE winter 2014 collection including magnetised cats head bow tie part of the
first co-branded collection
Maison "F pour Paul & Joe"
available in January 2014...
When Sophie Mechaly met François Régis Laporte two artistic minds were immediately united and a capsule collection was born to include the seasons symbolic Paul & Joe prints associated with Maison F know-how.
Ecological display cylinders made of paper.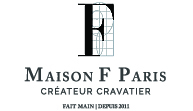 DISCOVER ALL OTHER EXCLUSIVE COLLABORATIONS > CLICK HERE
ALL MAISON F COLLECTION ON OUR E-SHOP