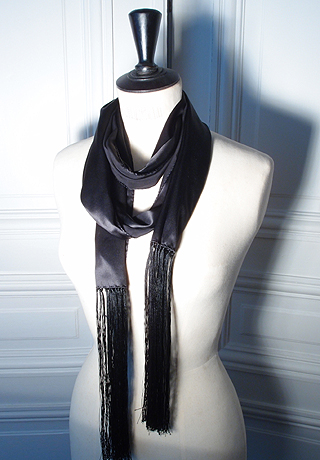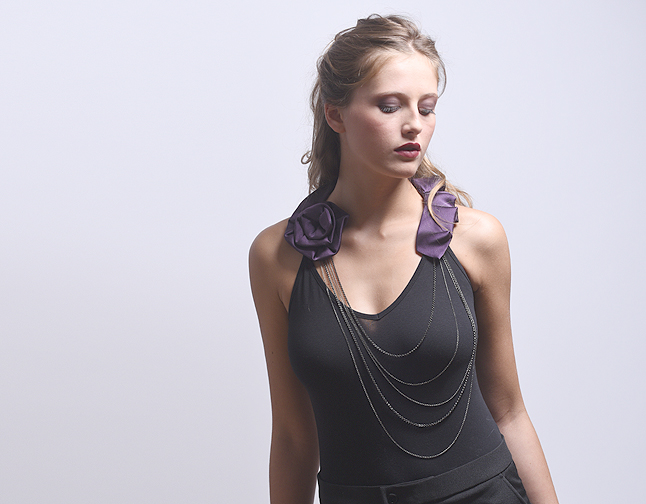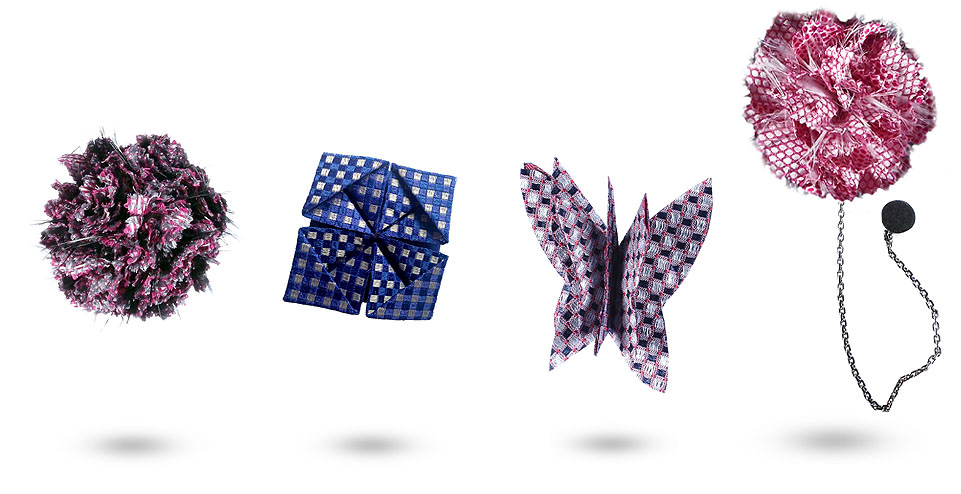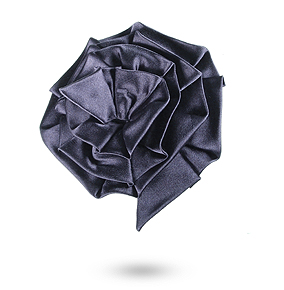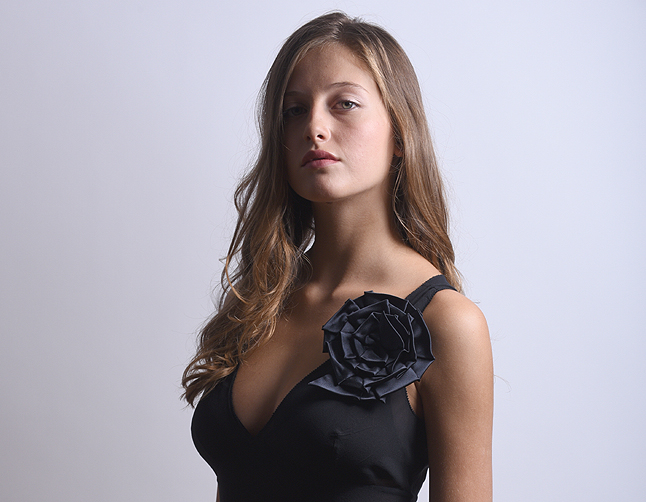 Brooche
Or the tie maker flower's is the pleating of a thin tie, fixed up on pin.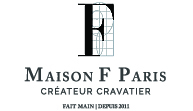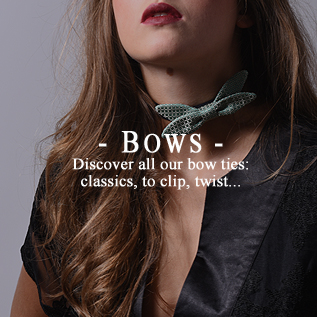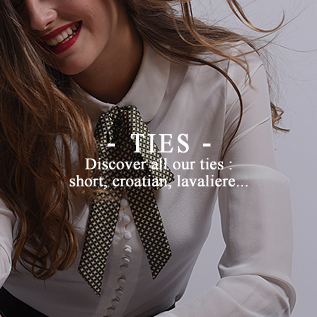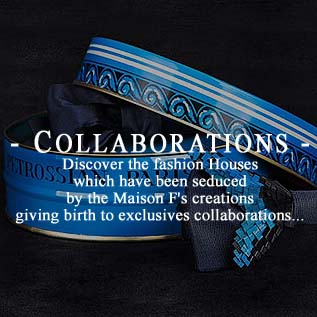 ALL MAISON F COLLECTION ON OUR E-SHOP





Necklace
A new way to wear a tie...
A classic tie wrinkled to follow perfectly your neckline, its extremities are decorated with 5 ranks of ruthenium.
- Coquetries -
- all rights reserved -
All our styles are registered.
Magnetized Buttonholes
All buttonholes have a magnet attached system instead of the traditional pin, in a way not to hurt jacket lapels'...
The Carnation is decorated with cock feathers.
Bandanas
A larger in size bandana of 56 x 56 cm specialy designed to be worn as well on the head as around the neck.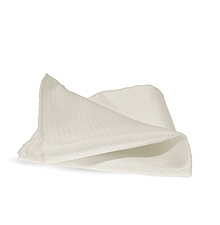 Scarves
30 cm of fringes stitched by hand ( the traditional way of manufacturing ) that can be cut to the desired size.
Pockets
Pockets square or round with hand made hem.
Each pocket square comes with a patented square pocket folding tool to perfectly fold the silk square
allowing it to fit snugly into the jacket side pocket with style and elegance..